About Vincent Toups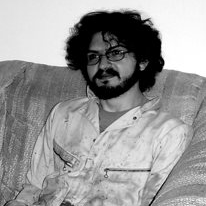 I am a physicist with experience in computational neuroscience, numerical methods and data analysis which I combine with a deep interest in computer science, especially pure, functional programming (especially in Lisp dialects.)
I currently work for Agri-Esprit, a company providing software-assisted continuous improvement services for farmers. I find the opportunity to use my technical skills to help farmers, humans, and the environment extremely exciting, especially since it involves working in Common Lisp and with some of the smartest and most interesting people I've ever met.
Less professionally, I'm extremely interested in the history of ideas, the teaching of Physics (my first love, after all), machine learning, viewing programming as cognitive assistance, rather than application development, the relationship between philosophy and the natural sciences, fringe religious groups of the United States, artificial intelligence, procedural content generation, and some creative output.
I have little musical talent, but I'm lucky to have written a few songs with Stephen Guidry, for his band The Torches, and some songs on my own.