-Being-
I'm a data scientist, software engineer, physicist, game designer/artist, partner and dad. I also have my assistant beekeeper's merit badge and I sometimes dig holes to plant trees in my partner's orchard.
-Doing-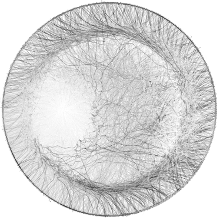 These days, most of my time is divided between doing data science for Xylem and being a dad. In what scant time remains I'm trying to pick up some physics I missed in grad school (general relativity) and to work on a few game development projects.
-Projects & Code-
-Saying-
Dorophone (archive here) is my blog. I don't have nearly as much time to write as I did back in my languorous graduate student days, but I still update it periodically. A Dorophone is not a super easy to use phone which I am now dismayed to find exists, but a communication device from Ada, or Ardor which uses water to transmit sound, since electricity is taboo.
If I ever tweet, such tweets shall appear, as if by magic, here!: